VR Locomotion Platform for Professionals and Businesses
The Cyberith Virtualizer is a walking platform for virtual reality. Also known under the name "Omnidirectional Treadmill", our VR simulator enables full movement in 360 degrees.
Virtualizer Products - Virtual Reality Treadmills
Cyberith is the leading provider of VR Locomotion Devices for Training, Simulation and Research. Our VR Treadmills enable walking and running in 360 degrees through infinitely sized virtual environments.
We offer two versions of the Virtualizer: The new Virtualizer ELITE 2 and the Virtualizer R&D Kit.
Optional Add-On Modules for the Virtualizer VR Walking Simulators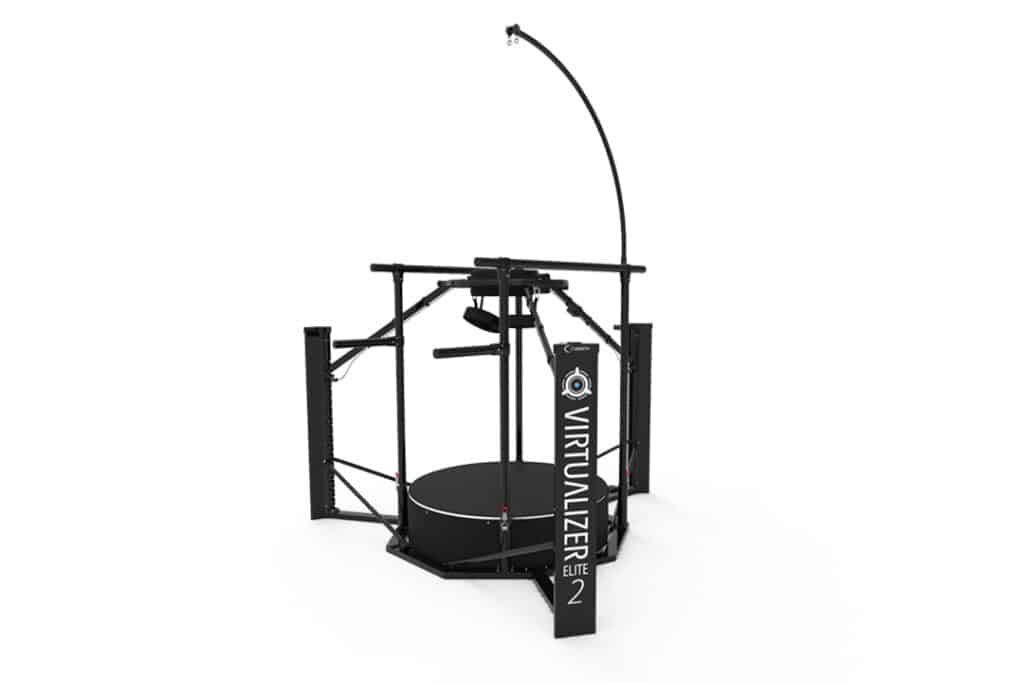 The Virtualizer Rehab Module is an optional add-on for the Virtualizer ELITE 2, designed specifically to meet the safety demands of Rehabilitation & Therapy.
The Rehab Module makes entering, exiting & walking in the Virtualizer safe for senior patients, frail users and mobility restricted people.
Virtualizer Stand-Alone Module (VirtSAM)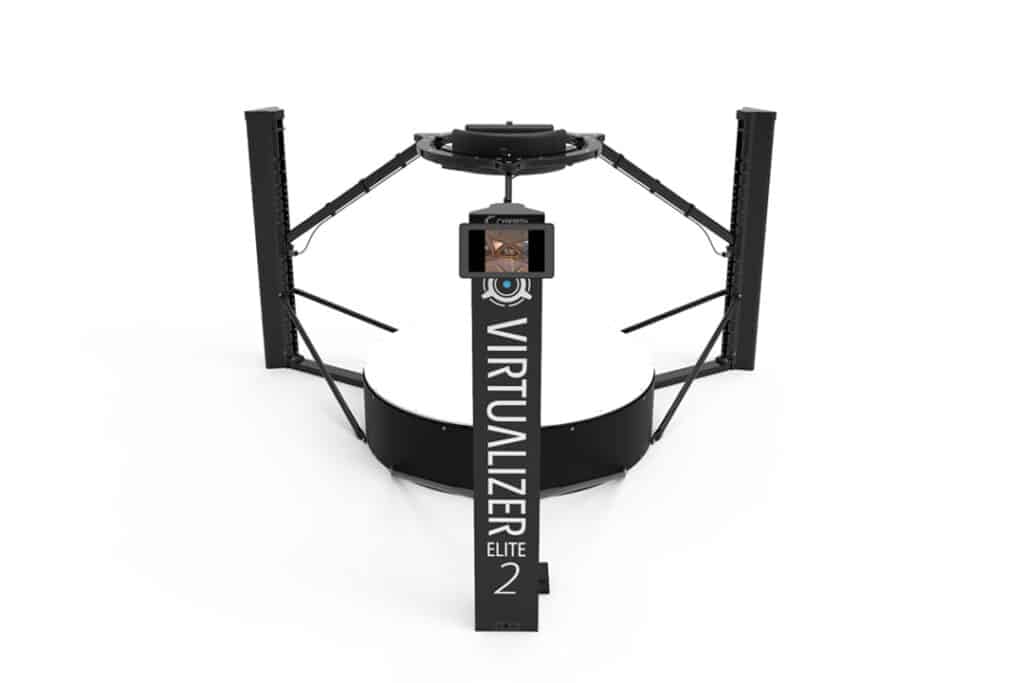 The Virtualizer Stand-Alone Module allows to use Cyberith's VR Treadmills with standalone VR Headsets such as Quest 2, Quest Pro, Vive Focus 3, Pico, etc) without requiring a PC.
It's a touchscreen-based add-on module compatible with all Virtualizer models for connecting the Virtualizer via Bluetooth.

VidMill - Video Production Treadmill for Film Studios
The Cyberith VidMill is a 360° turning treadmill that has been designed specifically for Virtual Production & Volumetric Capture.

It is a belt-based treadmill, that's rotatable infinitely and controlled from a PC. It's direct integration with Unreal Engine makes it an ideal tool for Virtual Production, but it is similarly suitable for Volumetric Capture.

Note, that this is not a Treadmill designed to be used in combination with VR headsets.

Focus Areas & Main Applications of our VR Walking Platforms
Our Virtualizer simulators are used in a variety of professional, research and business applications of VR. All of these applications are united by one common requirement or desire: The ability to physically move through large sized virtual environments.
The main applications of our VR locomotion technology are currently in the following industries and sectors
The Virtualizer works with the Games, Simulations & Applications you need
Implement our Treadmill in your own applications

Fully prepared Plug-Ins for Unity & Unreal
Native SDK available in C#, C++ & Python

Compatible with dozens of SteamVR Applications & Games, due to SteamVR Implementation
Commercial Games & Applications available through the Cyberith Arcade System

Ask us for help, we get you what you need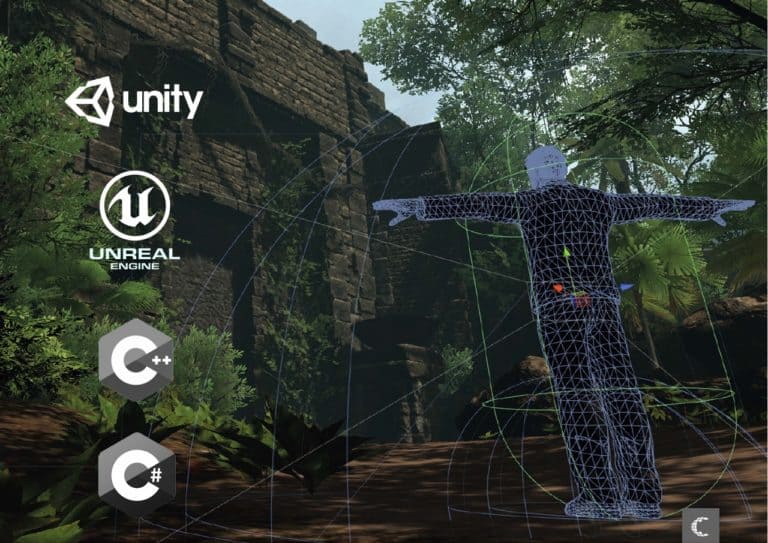 Virtualizer VR Treadmill - Virtual Reality Locomotion Platform - SEE IT IN ACTION
Virtualizer Motion Demonstartion Video
User Instructions of the Virtualizer ELITE 2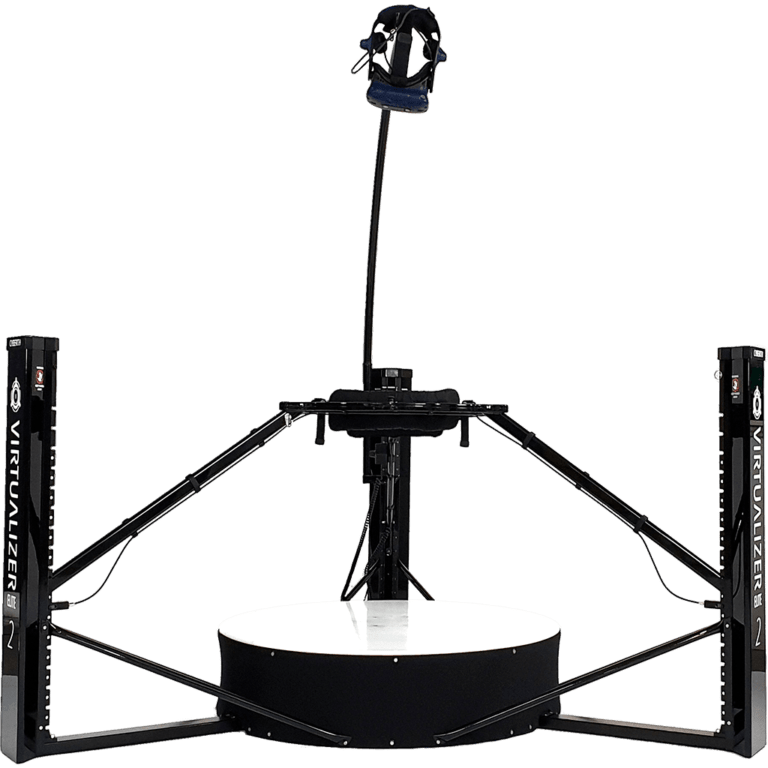 Professional Grade Virtual Reality Treadmills
Our VR Treadmills are made to meet the requirements of professionals – that's why we focus on enabling intuitive physical walking & decent motion tracking.
All Cyberith products are developed and produced in Austria, Europe.
Our engineers remain available for support beyond the initial setup assistance. We are here to help making your project a success.
The Virtualizer VR platform is available now for professional & commercial customers. We deliver our Virtual Reality Treadmills globally.
Contact us now  – or find further information about your sectors of interest