Fully immersive VR Entertainment Solutions
full motion virtual reality for Entertainment Centers
Cyberith's unique VR simulators enable your users to explore virtual worlds by actually moving through them like they were real. At the same time they are kept safely in place by the Virtualizer, our omnidirectional treadmill for VR.
Our immersive virtual reality simulators include all you need to offer irresistible experiences. Your guest will remember our VR experiences forever.
Cyberith Virtualizer - full motion virtual reality entertainment simulator
Our virtual reality Entertainment-Installations consist of the following VR equipment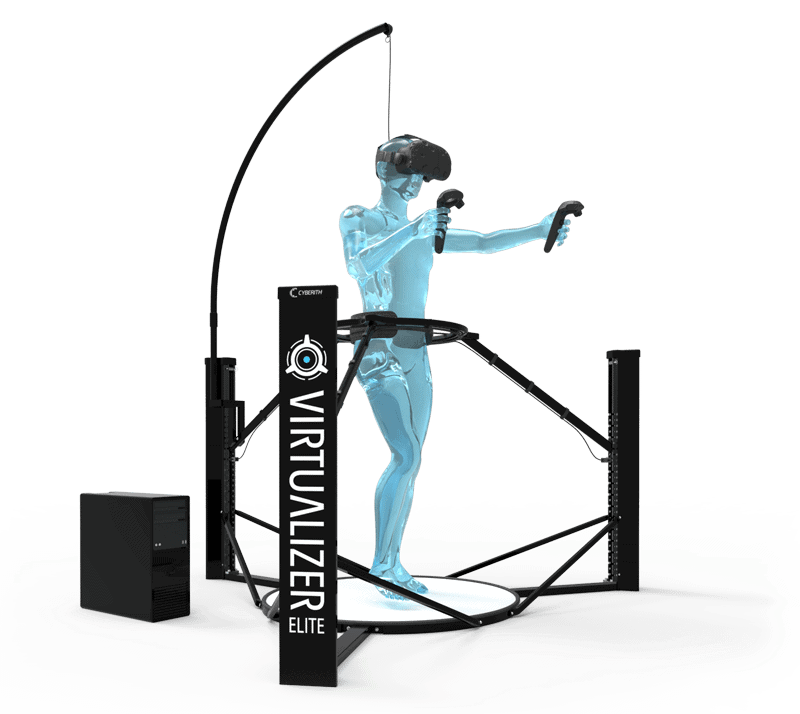 Fully optimized Arcade Games
The VR applications we offer to our customers include high quality virtual reality games of different genres, such as Adventure, Horror and Shooter Games. We offer both Single-Player and Multi-Player games. All the games are natively developed for Virtual Reality and optimized for Arcade use.
Quell 5D: Arena
Multiplayer Arena Shooter
Saga
Multiplayer Archery Fight
We offer a VR Emulator, that makes the Virtualizer compatible with all SteamVR games, that support "free locomotion" or "touchpad locomotion".
Our unique VR Emulator makes the Cyberith Virtualizer the first VR Treadmill to be compatible with a huge number of games!
Cyberith Arcade Content Distribution System
Our proprietary Content Distribution System allows you to offer all of our games without any fixed costs. Pay only for the games you use!
All updates are handled centrally and new content is offered regularly. You receive upgrades of your games without additional costs.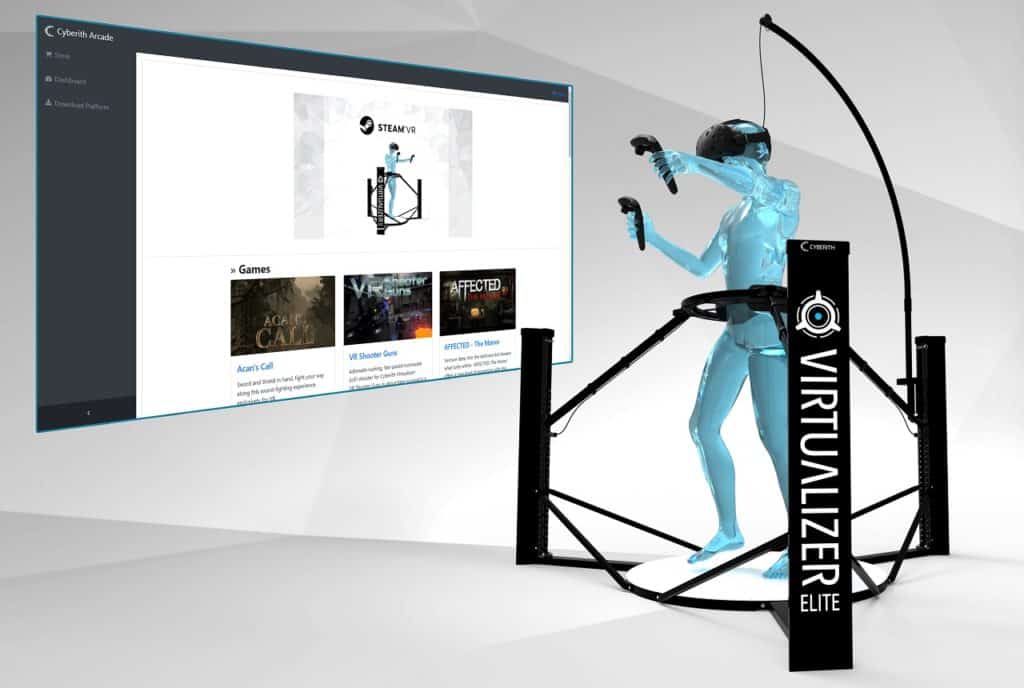 Our Entertainment Solutions are in daily use by customers around the world. The businesses of our customers include
Virtualizer - Virtual Reality Locomotion Platform - SEE IT IN ACTION
According to your individual needs, we offer services such as conceptualization of your whole VR attraction, system installation and long-term support.
We help you to create a successful virtual reality entertainment center.
Interested in more information about using our full motion virtual reality entertainment solutions?

Contact us – it only takes a few minutes
An extract of our customers